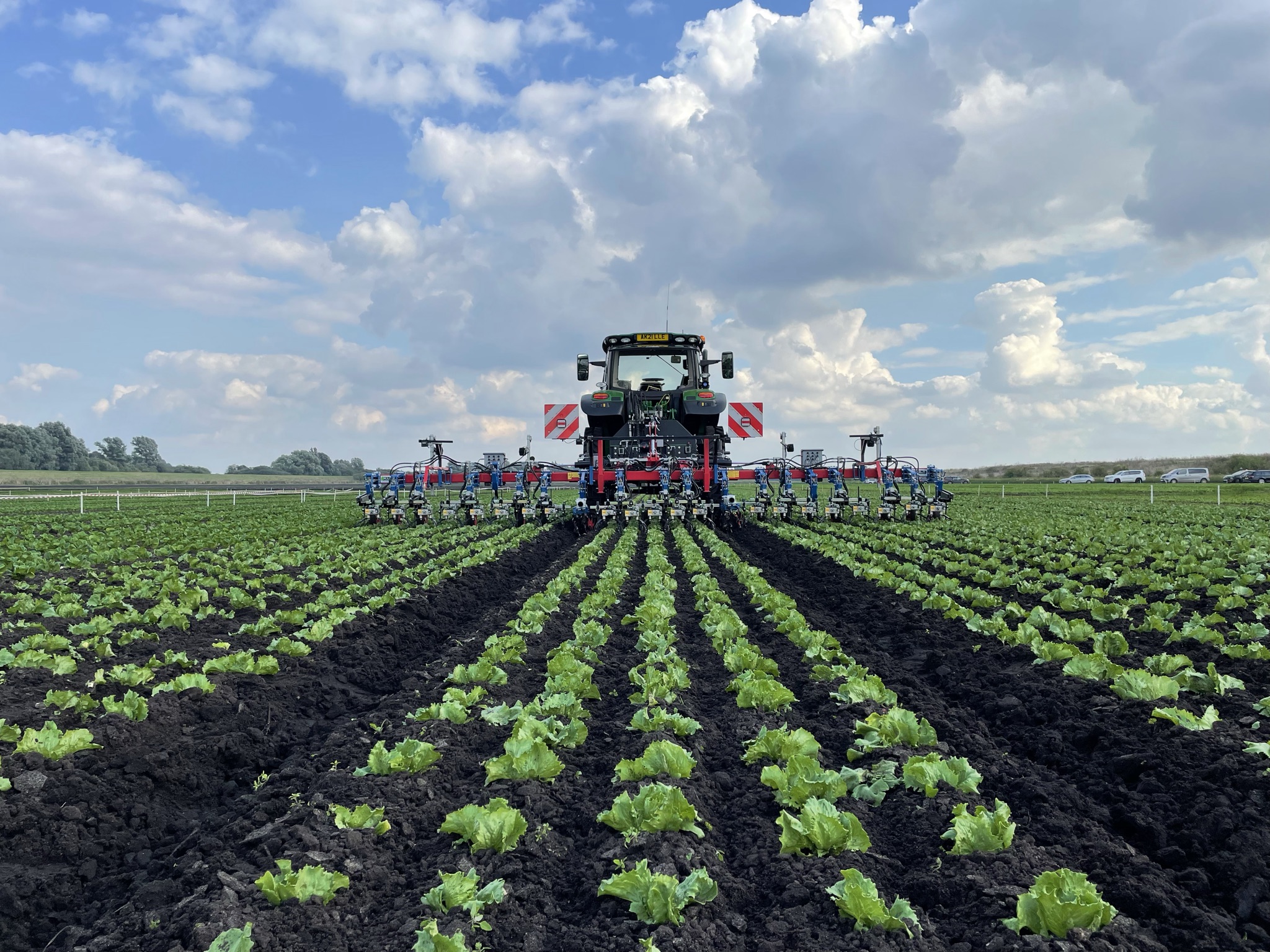 The British Leafy Salads Association (BLSA) is thrilled to announce the Weeding Demonstration Day, scheduled to take place on the 21st of June 2023 at PDM Produce in Newport, Shropshire. This event aims to provide valuable insights and practical knowledge about efficient weed management techniques in the leafy salads industry.
The Weeding Demonstration Day is made possible by the generous support and sponsorship of Stout Industrial Technology, Agriseed (UK) Ltd, and Planttape. Their commitment to the advancement of weed management in the leafy salads industry is instrumental in making this event a success.
In addition to the main sponsors, the BLSA is delighted to have Oper8 and Edwards Farm Machinery as the Lunch Sponsor, ensuring that attendees will be provided with a delicious meal during the event. Hazera Seeds have also come forward as sponsors of the event booklet, providing attendees with valuable resources and information.
Event Highlights:
Weeding Demonstrations: Industry-leading specialists will showcase the latest advancements in weed management techniques, including innovative machinery, precision technologies, and sustainable practices.
Industry Talk: Brian Antle, from Tanimura & Antle in the US, will address salad trends in America and innovation in producing field scale salad crops, offering valuable insights into global industry perspectives.
Networking Opportunities: Participants can interact with peers, industry professionals, and representatives from various organizations, facilitating the exchange of ideas and best practices.
Exhibition Area: Leading suppliers, technology providers, and agricultural companies will showcase their latest products, services, and solutions in weed management.
The Weeding Demonstration Day is a must-attend event for farmers, growers, researchers, industry professionals, and anyone involved in the leafy salads sector. By harnessing the latest advancements in weed management, the industry can improve efficiency, reduce costs, and ensure the delivery of safe, nutritious, and high-quality leafy salads to consumers.
The event is open to both BLSA members and non-members, with tickets available at £20 for non-members. However, BLSA members can attend free of charge by using a special discount code provided exclusively to them. Furthermore, students can benefit from a discounted ticket price to encourage their participation in this educational and industry-focused event, email admin@britishgrowers.org for your discount code (students will also be asked to provide evidence of their of student ID).
Details of the Event:
Date: 21st June 2023 Time: 10:00 AM to 4:00 PM Location: PDM Produce, Chadwell Park Farm, GREAT CHATWELL, Newport TF10 9BN
To purchase or register your ticket for the event, click here. Alternatively, contact the BLSA Team at admin@britishgrowers.orgadmin@britishgrowers.org