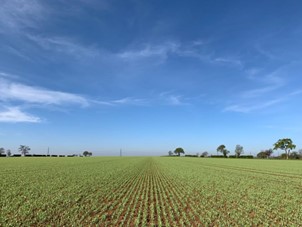 The Yes Peas campaign, supported by the British Pea industry and British Growers, have released the following competition to celebrate Great British Pea Week 2022.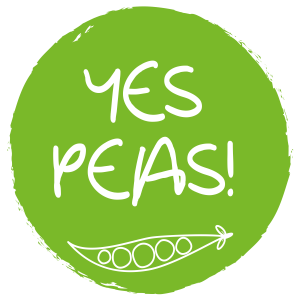 PEA-K YOUR OWN PEAS: YES PEAS! LAUNCHES COMPETITION TO MARK GREAT BRITISH PEA WEEK 2022
Yes Peas! is giving a limited number of veggie lovers the chance to pick their own peas for the first time ever
Run by the Yes Peas! campaign on behalf of the UK Vining Pea industry and the British Growers Association, Great British Pea Week is an annual event that celebrates a small and mighty vegetable: the pea!
Thanks to optimum soil and climate conditions, peas are grown the length of the Eastern Seaboard, from Essex right up to Dundee. The UK alone is home to 700 pea farms across the UK who produce around 160,000 tonnes of frozen peas each year, most of which travel from field to freezer in around 150 minutes.
Great British Pea Week runs through from 4th – 10th July and this year, Yes Peas! is continuing its mission to inspire everyone to cook with peas and is providing lucky pea-lovers with the opportunity to go along to the fields to pick their own, straight from the vine.
Interested pea enthusiasts will be able to register their interest to pick their very own peas straight from the pod by visiting the Yes Peas! website.
Five lucky winners will be chosen at random and will get an exclusive invite to the field for one day and one day only. They will have the chance to pick, pod and pack up as many fresh peas straight from the field as they can lay their hands on to take home, ready to whip up some delicious dishes!
Coral Clark, spokesperson for the Yes Peas! campaign, says: "We're thrilled to be opening up one of our pea fields exclusively for the first time ever! Great British Pea Week is our annual celebration of the UK's vining pea industry. We are 90% self sufficient in pea production in the UK, so it's safe to say they're one of our favourite vegetables."
Campaign ambassador and chef, Rachel Green, adds: "We are passionate about using peas to make exciting new meals and dishes, and hope that we can inspire the nation to do just that for Great British Pea Week. It's not to be missed!"
Competition opens 25th May 2022. For more information about the campaign, recipe inspiration and to enter, visit our website at www.peas.org.
Please contact Nina Rathore or Ruby Mortimer on 0113 361 3600 / YesPeas@hatchpr.co.uk for further information.
ABOUT YES PEAS!
The highly successful Yes Peas! campaign, run by the British Growers Association and funded by growers, freezers and machinery companies from the vining pea sector, is in its thirteenth year. The campaign aims to promote the versatility, provenance and nutritional benefits of frozen peas and engages with consumers to inspire them to use peas as an ingredient, as well as an accompaniment, to meals. The campaign is supported by hundreds of recipes developed by campaign ambassador and TV chef, Rachel Green, available at www.peas.org.