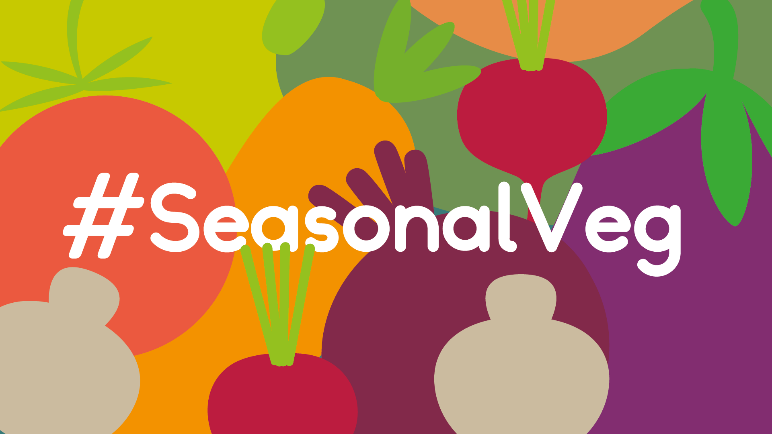 Quarantine Regulations
With effect from Monday 8th June anyone entering the UK (subject to lengthy list of exemptions) is required to self-isolate for 14 days. Among the list of exemption are seasonal workers who have an offer of employment for seasonal work to carry out specific activities in edible horticulture on a named farm. But even seasonal workers need to complete the Public Health passenger locator form before they travel to the UK and then immediately go to the farm where they are working. Seasonal workers can start work immediately but they must self-isolate on the farm for 14 days. They will then need to follow advice for seasonal agricultural workers coming to England to work on farms.
It's worth noting that the regulations and exemptions will be reviewed every 21 days to ensure that they remain proportionate and are still justified by the best scientific evidence available.
For more advice on employment of seasonal worker visit.
2-metre social distancing
There is an ongoing debate within Govt about reducing the current 2m guidance on social distancing. Canada, Spain and the UK operate with 2m; Germany, Belgium, Italy and the Netherlands operate with 1.5m and Denmark, France and Singapore operate with 1m. Needless to say opinions within Govt are divided among between those that think the infection rate needs to be reduced further and those that argue to re-start the economy. There is nothing concrete to report other than it is under active discussion.
Test and trace
There has been a lot of concern within the wider food industry about the implications of the test and trace system and the impact of people self-isolating for 14 days if it can be evidenced that they have been in contact with someone carrying the virus. The potential for the test and trace system to shut down elements of the food industry can't be ignored. If anyone has had a negative or positive experience of the test and trace system and want fed back to Govt, please get in touch.
There is an interesting qualification on the definition of contact with an infected person where Perspex screens are used. Where an interaction between 2 people has taken place through a Perspex (or equivalent) screen, this would not be considered sufficient contact, provided that there has been no other contact such as any of those indicated above. This is set out in the test and trace guidance document.
For more information on the test and trace requirements please visit.
Government Intervention in Trade Credit Insurance announced
The Govt has announced today that it will provide £10bn backing for the Trade Credit Insurance market via a reinsurance scheme. This requires businesses to buy cover from trade credit insurers as usual, and these insurers will then be able to buy cover for themselves from the Government. The scheme, which covers domestic trade, imports and exports, will be backdated to April 1 and will operate until the end of 2020.
For more information please visit.
Veg Power: Seasonal Veg promotion
With schools, restaurants, and hotels closed good local seasonal vegetables destined for the food services sector is currently going to waste while other veg is in short supply or being imported. Veg Power – Seasonal Veg Campaign – Request to Growers has been asked by the Cabinet Office and DEFRA to mobilise an army of food writers, chefs, nutritionists, and other food system influencers to advocate seasonal veg on their blogs, tweets and press activities.
What are we asking you to do?
We are keen to tell the story of these vegetables, to bring the fork a little closer to the farm and recognise the dedication growers are showing in these difficult times. We are keen to share images from your farms – the first of the crops coming up for harvest and heading off to our stores, the people, the farms and the produce. We are trying to connect our audience to their food, to feel the passion and quality of in-season British vegetables.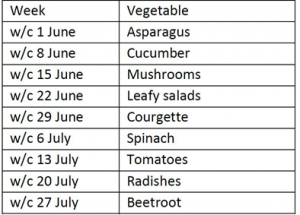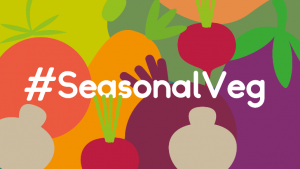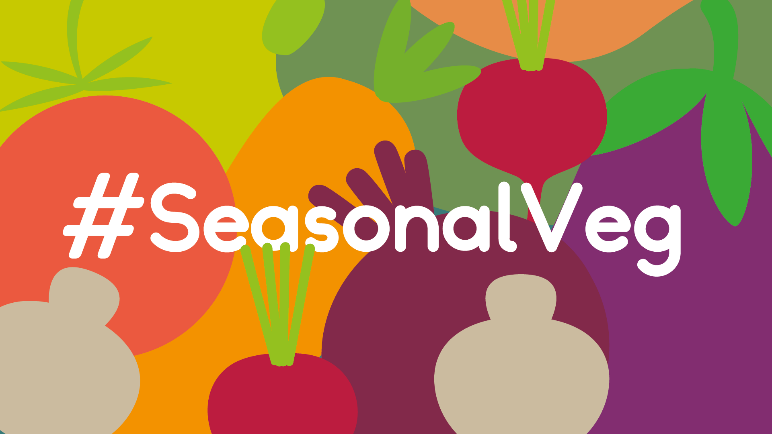 Veg Power – Seasonal Veg Campaign – Social Media Brief
Veg Power – Seasonal Veg Campaign – Request to Growers
NFU Petition on Food Standards
As the UK begins to negotiate trade deals with countries around the world, we need all our food to meet the UKs world leading quality standards that consumers have come to expect? Here is the link to the NFU Food standards petition which is calling on the UK government to ensure all food imports are produced to the same high standards required from British producers. Sign the petition.
Corona Virus Job Retention Scheme Update (CJRS)
On the 29th May the Chancellor announced details of the changes to the job retention scheme beyond June 2020.
Closure for new entrants
The Scheme will close completely to new entrants from 30th June. This means that the last possible date you can furlough a new entrant to the scheme is Wednesday 10th June. Although you can bring staff back and furlough them again, from 1st July you will only be able to furlough staff who have already been furloughed for at least three weeks prior to the 30th June.
Contribution from employers
Currently the Scheme covers 80% of wages, plus National Insurance and pension contributions. This is changing as follows:
June and July: The Government will continue to meet the cost of 80% wages up to a cap of £2,500 as well as employer NI contributions and pension contributions to the auto enrolment minimum.
August: The Government will continue to meet the cost of 80% of wages up to a cap of £2,500 but the employer will need to pay NI and pension contributions.
September: The Government will pay 70% of wages up to a cap of £2,187.50, while the employer will need to pay 10% of wages plus NI and pension contributions.
October: The Government will pay 60% of wages up to a cap of £1,875, while the employer will need to pay 20% of wages plus NI and pension contributions.
Pay received
The amount of pay received by staff on furlough will not change and will remain at 80% of normal pay for the remainder of the Scheme.
Flexible furlough
With effect from 1st July 2020 employers will be able to bring employees back to work on a part-time basis. The time employees are at home will be funded through the furlough scheme, while the time they are at work will need to be paid by the employer at their normal 100% pay rate.
For example, if someone normally works five days a week, they could be furloughed three days a week and be at work two days a week. For the three days they are at home, they will be paid at 80%, reclaimable from the Government through the Scheme. For the two days they are at work, they will be paid in full, funded entirely by the employer.
Employers will need to submit information through the HMRC portal outlining how many hours the employee would normally be expected to work and the actual hours they have worked, so that the correct amount of funding can be claimed.
More details about how flexible furlough scheme will work are going to be provided on Friday 12th June.
Scheme ending
The Coronavirus Job Retention Scheme will end completely on 31st October 2020, which means employers relying on the funding will need to have made decisions about bringing staff back or made redundancies in plenty of time to have undertaken any consultation or other process necessary before this date.
For further information on the scheme please visit.