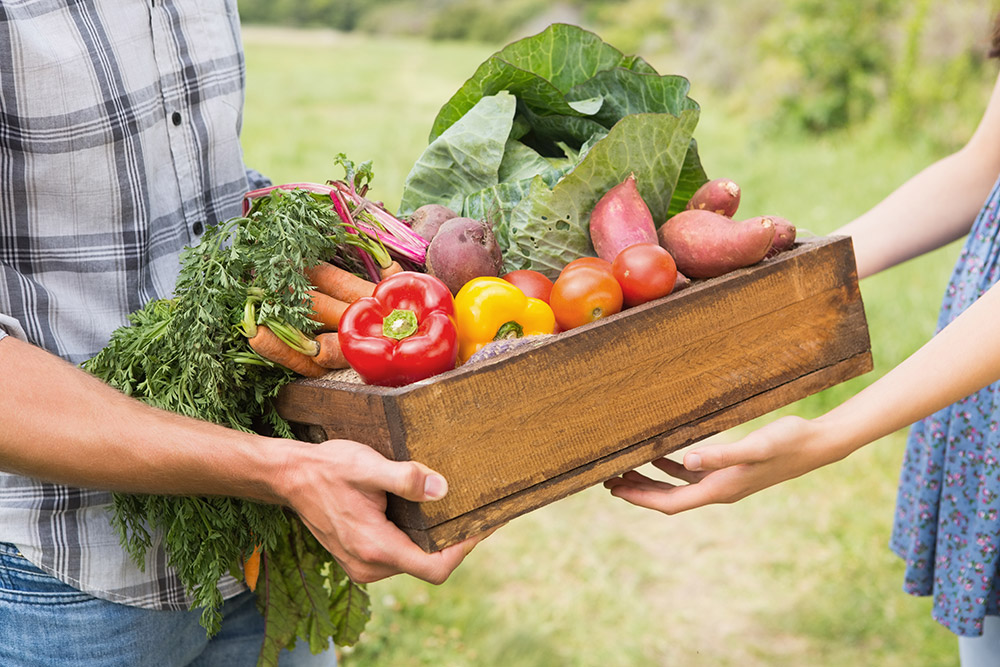 Message from George Eustice, Secretary of State Defra
"To those working hard to feed the nation,
In the face of what is perhaps the greatest health challenge this country has faced in our lifetime, I want to pay tribute to all those who are working around the clock to keep the nation fed – in our fields, processing plants, factories, wholesalers, stores and takeaways and all of those moving goods around the country and to our homes."
The full text of the letter can be seen here
Furloughed workers
The government has updated the guidance on furloughed workers to allow them to take up other employment. This is the advice from the Job Centre Plus website.
If your contract allows, you may undertake other employment while your current employer has placed you on furlough, and this will not affect the grant that they can claim under the scheme. You will need to be able to return to work for the employer that has placed you on furlough if they decide to stop furloughing you, and you must be able to undertake any training they require while on furlough. If you take on new employment, you should make sure you complete the starter checklist form with your new employer correctly. If you are furloughed from another employment, you should complete Statement C. Any activities undertaken while on furlough must be in line with the latest Public Health guidance during the COVID-19 outbreak.
Full details including the link to the starter check list can be found here.
Operating Guidance for Social Distancing and Other Safety Measures Covering Farm Situations
We have had several calls from growers looking for guidance on how to manage social distancing and other measures designed to ensure the safety of their staff. We have been in touch with Defra about the need for guidance at this level and the issue is under consideration.
The PHE guidance for businesses is being continually updated so it worth checking the site for the latest updates. Here is the link to their site
Competition Legislation
On Friday 27 March the Government introduced a temporary relaxation to Competition Law to enable grocery retailers, their suppliers (directly or indirectly) and logistic services to work together for the sole purpose of feeding the nation during these unprecedented circumstances.
Businesses from other areas of food supply that would not normally supply to retailers but now wish to do so to support the coronavirus response may also seek to work together and with retailers to increase the supply of groceries to consumers. More information about the changes on Competition legislation can be found here.
Routes to Market
With the closure of the restaurant and hospitality trade, there is an amount of surplus product looking for a home. We have posted a list of box schemes and home delivery businesses on the British Growers website.
In addition, several national initiatives are underway to divert supplies which might have gone to the out-of-home food industry to alternative outlets.
Feeding the nation is one example. This is being led by John Vincent, co-founder of LEON. The plan is to divert food originally destined for the out-of-home market direct to the public, via a website which acts as an on-line marketplace where the public can buy from suppliers. There will be a 1-2% commission which will be used to fund and initiative involving LEON and NHS Workers. We expect more details to be made available shortly.
Fresh Produce Consortium – OnYourDoorstop/shop
In order to help keep the fresh produce supply chain moving the Fresh Produce Consortium has launched a new online platform which matches suppliers with consumers. OnYourDoorstep has been set up to provide a free of charge service for suppliers of fresh produce in a move to connect them with customers in their local area. "The FPC is encouraging local suppliers across the UK to sign up and take advantage of this valuable free service where we can connect them with local customers" said the Fresh Produce Consortium's Chief Executive, Nigel Jenney.
For further details please go to the website.
British Summer Fruits Limited- Recruitment Campaign
The British Berry Industry have launched their own platform to publicise their members job opportunities, this is shown on an interactive map showing where work can be found across the UK, this is featured on their website here.
They have also diverted spend from their ongoing consumer led PR activity to their recruitment campaign. Follow their twitter campaign here.
Other crop associations have also taken a similar route, British Apples and Pears and the Asparagus Growers Association.
Stay safe in these difficult times.
British Growers Team