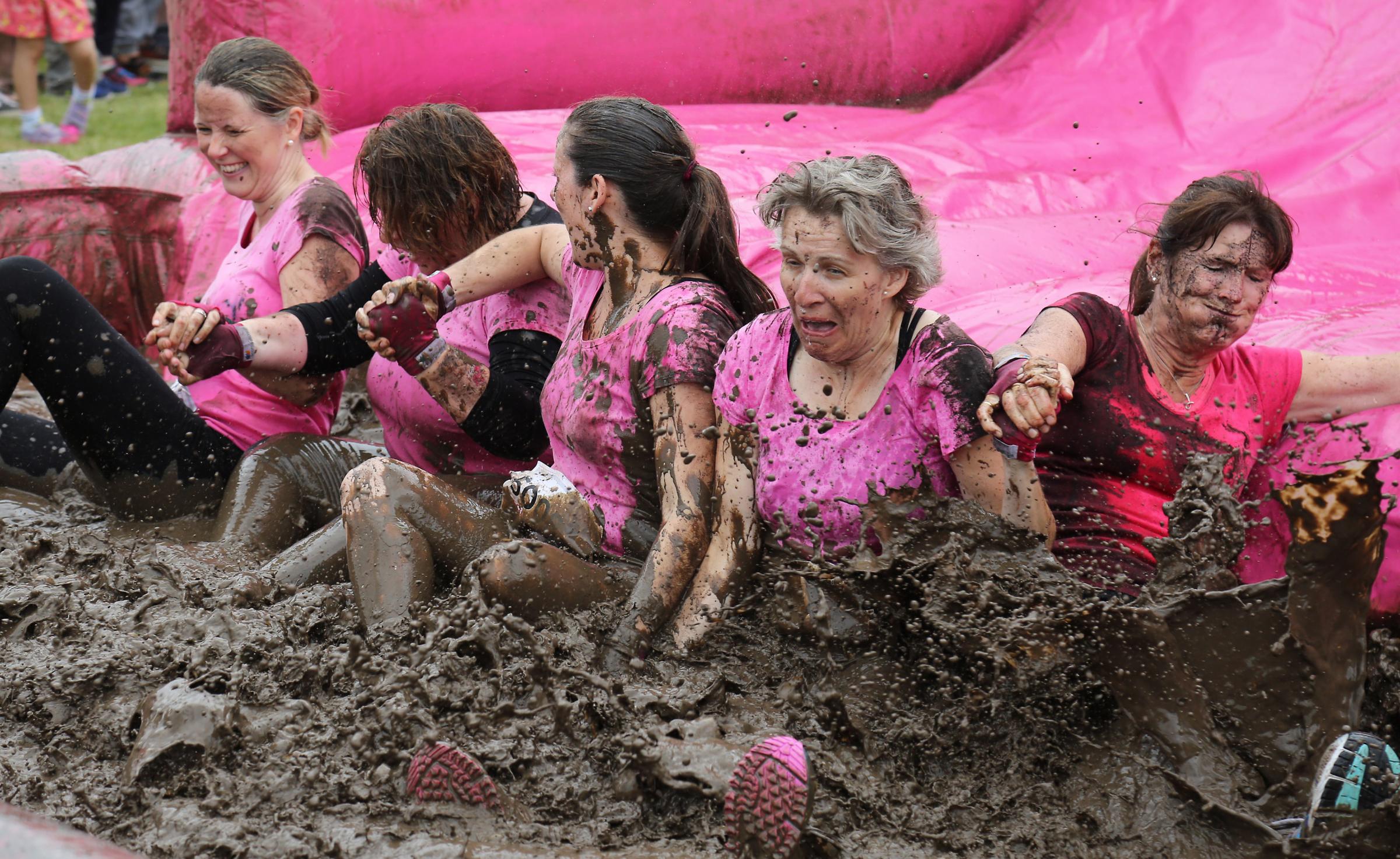 The British Growers team will become the Mud Warriors when they take part in the Hull Pretty Mudder on July 6th. They will be raising money for Cancer Research UK, a cause which is so important to all of us. The team will battle the 5k obstacle course dressed in their finest pink apparel and ready for action as they scramble, climb and clamber over mud pits, mud slides and mud tunnels.
Cancer is happening right now, which is why the team is taking part in a Race for Life Pretty Muddy: to raise money and save lives.
1 in 2 people will be diagnosed with cancer in their lifetime. Every single pound you donate makes a difference to Cancer Research UK's ground-breaking work, so please sponsor now.
It would be brilliant if you would like to support the team by giving generously to Cancer Research. To donate please visit the fundraising page.
All the pictures of the Mud Warriors, however embarrassing, will be shared after the race.
On the evening of Friday 5 July whilst you are stepping into your pj's or having another Gin Pauline will be taking part in The Ben Nevis Midnight Challenge for the Alzheimer's Society and trekking through the night to the summit of Ben Nevis in Scotland.
"Why? In memory of Peter Roy Nicholson, my father… builder, businessman, wise owl, hero, best mate, confidante, I was truly blessed to have had him as my Dad. Having enjoyed the best of health during his life, he was struck down with Alzheimer's. I watched someone I love slip away with this devastatingly cruel illness knowing there was no cure. Anyone's family who has been touched by Alzheimer's knows only too well that the torture your loved one suffers and the effect it has on the family as they witness this horrendous illness; It is heart breaking."
Taking part in The Ben Nevis Challenge will help raise funds towards vital research for a cure of this terrible illness and support for those suffering. Donations of support will be very much appreciated, visit Pauline's page.