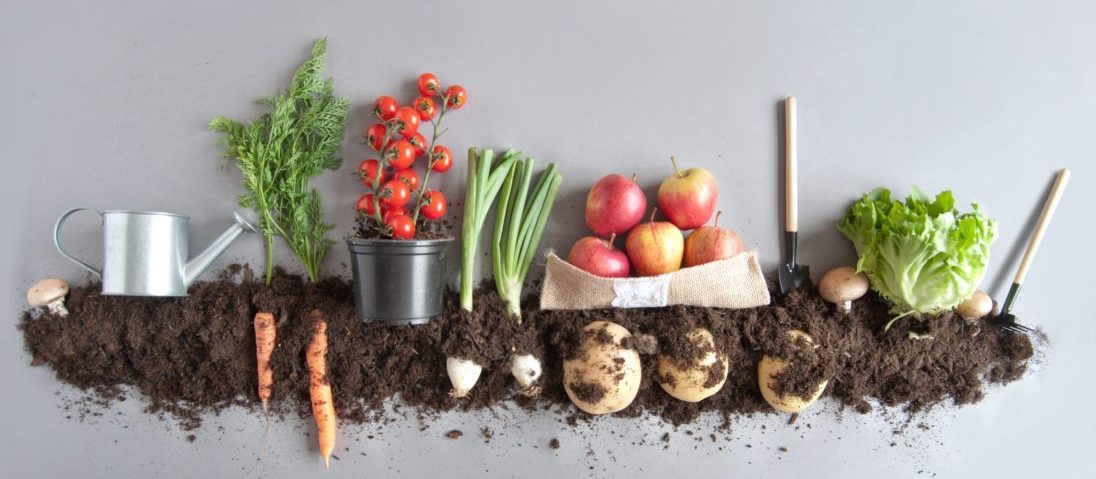 Govt COVID recovery strategy
This is quite a long read and there is not much which is specific to fresh produce, but it is quite interesting and provides some useful background. Covid recovery strategy.
Quarantine arrangements for International travellers
This is the statement from Govt about international travellers:
The Government will require all international arrivals not on a short list of exemptions to self-isolate in their accommodation for fourteen days on arrival into the UK. Where international travellers are unable to demonstrate where they would self-isolate, they will be required to do so in accommodation arranged by the Government. The Government is working closely with the devolved administrations to coordinate implementation across the UK.
Small exemptions to these measures will be in place to provide for continued security of supply into the UK and so as not to impede work supporting national security or critical infrastructure and to meet the UK's international obligations. All journeys within the Common Travel Area will also be exempt from these measures.
These international travel measures will not come into force on 13th May but will be introduced as soon as possible. Further details, and guidance, will be set out shortly, and the measures and list of exemptions will be kept under regular review.
Defra is aware of the issue surrounding seasonal workers and a range of other international arrivals into the UK that are critical to the effective functioning of the food sector. We are expecting the list of exemptions to be published shortly.
Updated travel advice
One of the many challenges facing growers is the transport of growers to and from site. The Govt has recently updated its advice, there is a specific section on the use of private cars and other vehicles.
Guidance for construction and outdoor workers
The Govt. advice for outdoor workers has been updated.
Coronavirus Job Retention Scheme (Furlough) extended
The Chancellor has confirmed that the Job Retention Scheme will be extended for 4 months until the end of October. From now until the end of July there will be no changes to the current scheme. From August, there will be greater flexibility for employers having the opportunity to part time furlough which will help to support the transition back to work. Between August and October, employers will share the cost of the 80% furloughed salary with government. Further details regarding implementation of this scheme will be announced by the end of May.
Seasonal labour – Call for Evidence
On 13th May the Migration Advisory Committee launched a 6 week call for evidence focussed on a review of the shortage occupation lists. Sectors are recommended to share their recruitment experiences with the Committee, and these will inform the recommendations when it reports to the Home Secretary in September 2020. The Committee acknowledges the extra pressures businesses are under as a result of the Coronavirus outbreak and this will be reflected in the final report.
Further information here.
Veg Power seasonal veg campaign
As a result of a chance conversation with someone in Defra, Veg Power has been commissioned to promote the purchase and consumption of in-season vegetables using social media, web and PR. The campaign will launch in late May and run for 2 months, and possibly beyond. Veg Power will be mobilising a network of chef's, nutritionists, food writers, supermarkets and media outlets to champion in-season vegetables. As part of the campaign, Veg Power is keen to push growers to the fore, to tell the story of how vegetables get to store and build excitement.
The range of crops they are looking to promote includes:
Asparagus
Cucumbers
Mushrooms
Salad Leaves
Courgettes
Tomatoes
Beetroot.
The promotion is due to begin in late May and run through to July.
… a bit more from the Veg Power campaign
If UK diets hit current recommendations for veg, it's estimated that we could see:
21,000 premature deaths avoided every year [GBD, 2017]
84% growth of the UK horticultural sector [Food Foundation, 2020]
March was the biggest month EVER for grocery sales
Retailers benefit, with 22% sales growth w/e March 22nd
Boost for convenience and independent stores (30% growth) and veg boxes schemes (111% growth)
What did we buy during lockdown?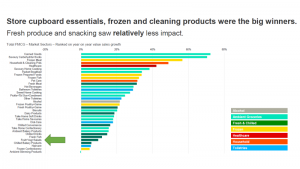 Where did we buy it from?